Dog Obedience Classes
"Catch your dog doing something right and praise him!"
*Please note*

The first meeting is for dog owners only, not dogs, so we can discuss the classes, supplies needed, and your expectations.

So please leave your dogs at home for the first meeting. Dogs will join us for the following classes.
Current schedule of classes for 2015:


CHANGE IN LOCATION OF OBEDIENCE CLASSES!

As of now, I will no longer be teaching obedience classes at the Camarillo Shelter. I am looking for a new location, and will post it as soon as I can.


For more information on what these classes cover, please click HERE


Dr Deena is now an American Kennel Club Canine Good Citizen evaluator. Ask her about getting your dog's CGC Certificate!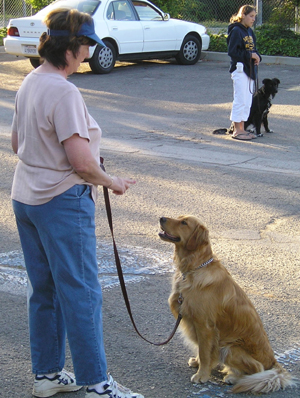 To enroll, or for more details, please e-mail:
k9psych@yahoo.com